The Roots – …And Then You Shoot Your Cousin
I'm the biggest Roots apologist there is, but there is no defending this album. If I didn't know any better I would think this was put out strictly for contractual reasons. Some avid fans will probably deem this another experimental release but clocking in at 33 minutes, 11 tracks total, why is Black Thought only on 3 tracks? He is heard for 4 out of the 33 minutes on this album. Imagine buying concert tickets to a Rolling Stones show and Mick only comes out for a few songs and then disappears? This album is severely disappointing from a group that rarely disappoints.
Key Tracks: Understanding, Tomorrow, The Dark (Trinity), When The People Cheer
 Atmosphere – Southsiders
If you've enjoyed the progression of the last few Atmosphere albums then you'll probably enjoy this. While this isn't as melancholy as the others, both Slug and Ant definitely let us know they're all growns up on Southsiders. At first, you might be uncertain of its direction. You may not even fully appreciate the release as a whole, but this is an album that continues to get better with each listen.  I've read a few people label this "dad rap," but I'm gonna go with mature rap on this one. Some of the writing is phenomenal, whereas some lines come off a bit feeble. The good stuff is really good, the little filler there  is just that and the obligatory tracks are more than sufficient. Slug is at his best when he is story-telling, which is why Flicker will hit everyone hard, even those unfamiliar with Eyedea.
Key Tracks: Camera Thief, Arthur's Song, Southsiders, Mrs. Interpet, Fortunate, Kanye West, Flicker
 Open Mike Eagle – Dark Comedy
OME is a thinking man's rapper. If you're unfamiliar with him, Dark Comedy might hit you like a ton of bricks and take several listens to truly decipher.  The album covers everything pertinent in our society, yet, the rhymes are delivered in an extraordinary and entertaining manner to help guide you through this 13 track release.  Open Mike Eagle is flourishing on this 4th release and Dark Comedy will most definitely be a favorite among all the critics this summer. With a good sense of humor and sense of self, it's hard not to root for Mike.

Key Tracks: Qualifiers, Golden Age Raps, Very Much Money, Doug Stamper, Idaho, Informations
Intuition & Equalibrum – Self-Titled
Longtime collaborators Intuition and EQ deliver their first full-length album. If the term "summer release" ever made sense, it would apply this album. EQ does work on here that should propel him from an internet based producer, to just a well-known producer in hip-hop. Intuition has never sounded so good and while most of the tracks highlight his sarcasm, he is equally as straightforward and sincere too. This album is one of those you can let ride out and it'll have you in just about every possible mood before its over.
Key Tracks: Weight Is Gone, Ain't The Blues, Best Fool, Make Better, 1st Day of Summer, Imagining
People Under The Stairs – 12 Step Program
If there is one thing Thes One and Double K are really good at, it's making their albums fun. This might be their best release since the 2002 O.S.T. for what it's worth. You know what you're getting with the P.U.T.S. gang, really fresh beats and forgettable lyrics. Their sampling game, however, is nothing short of phenomenal. On 12 Step Program, they get back into their b-boy steez and remind us of why we liked P.U.T.S. in the first place. Come winter, it might be a little difficult to play an album like this, so enjoy it now.
Key Tracks: Roundabouts, 1 Up Til Sun Up, Cool Story Bro, Pictures On My Wall
Meyhem Lauren & Buckwild – Silk Pyramids
Silk Pyramids sounds like it would be the name of a Raekwon album and after hearing lead-off track 100 MPH featuring Action Bronson, you can tell how just influential Rae & Ghost are to Mehyhem and Action. Buckwild is still criminally underrated as a producer. Meyhem is still criminally slept-on as a rapper. Together, they made one criminally underrated album that if I told you was a shelved album from the mid-90s, you'd probably believe it.  Not many rappers of today can duplicate that distinguished sound of the 90s, maybe Roc Marci, maybe Joey Bada$$, maybe KA, but definitely Meyhem Lauren.
Key Tracks: 100 MPH, Salmon Croquettes, Narcotics Anonymous, Where The $ At, Silk SHirts And Yellow Gold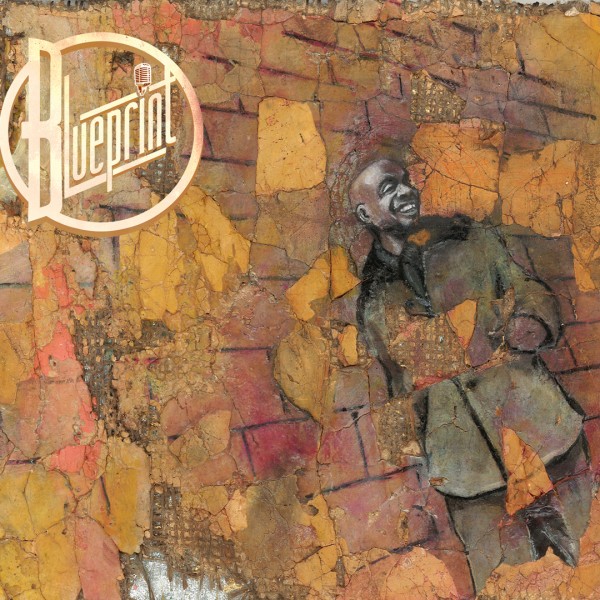 Blueprint – Respect The Architect
I first heard Print on Aesop Rock's "Alchemy," which was off his '02 Daylight EP. If was from that moment on I realized I was a Print fan.  Respect The Architect is a total of 10 tracks, well 1 intro, so 9 tracks and a minute under 30 minutes total. It's considered a LP, but the average consumer won't help but feel like they just bought an EP. What they did buy is one of the best releases of the year. It's a clean album, crisp boom-bapish production that is very reminiscent of his 1988 release. An earnest album that's an easy listen and guaranteed to please any Print fans.
Key Tracks: True Vision, Overdosin', Once Again, Respect The Architect, Bulletproof Resume, Silver Lining